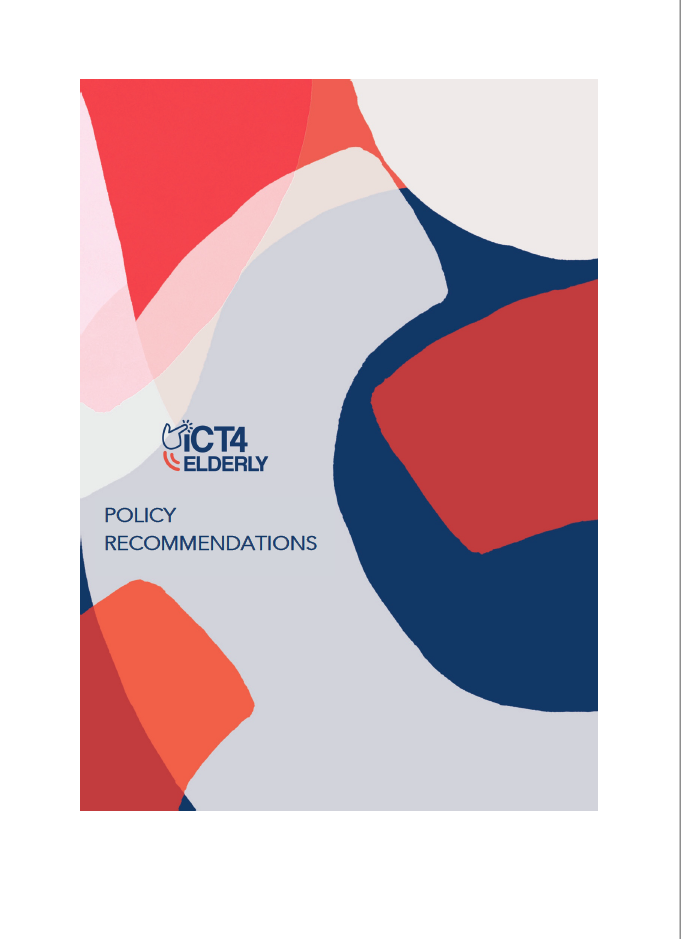 This document summarizes the findings from the piloting experiences gained through the implementation of the ICT 4 the Elderly project methodology. The document has been produced taking into account the input from all project partners provided through dedicated evaluation tools used to collect feedback from project participants and trainers. The aim is to provide policy recommendations regarding the promotion of digital skills among older adults using the project methodology and training a number of those adults to become ambassadors of digital inclusion among their peers and in the community. The project methodology has been tested with learners from four European countries (Germany, Malta, Slovenia, and Switzerland).
The recommendations are based on the project's impact and address:
(a) other organisations and training providers working with older adults, and
(b) policy makers at regional, national, and European level.