About the Project
ICT 4 the Elderly is a strategic partnership project funded by the Erasmus+ program of the European Union. This initiative will address what has become known as "online ageing", by offering the public a learning opportunity on how the Internet can play an important role in improving the quality of life through on-line social interaction.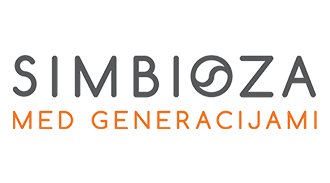 Simbioza Genesis, social enterprise, was founded in May 2014. It was a consequence of an organic growth from a project '[email protected] e-literate Slovenia', which started in 2011.


Public-Private Partnership Tech.mt was established in 2019.
The Foundation aims to position Malta as a quality, creative, tech-savvy country, and promote the country as a suitable set-up for foreign direct investment, whilst also promoting the local technological industries abroad.
Tech.mt shall be instrumental in taking the technology industry to the next level by encouraging participation in the transformation of the digital economy. 

On the 8th of July (2021) our ambassadors joined us [...]
The pilot training for senior citizens in Berlin, organised by [...]
Resources
New resources are coming soon!